Non-fungible tokens have been a hot topic of discussion during the past two years. Some pieces in popular collections, like the Bored Ape Yacht Club, have sold for millions of dollars. Artists have also sold digital works of art for tens of millions of dollars at high-end auctions like Christie's. With all the hype surrounding these high-value pieces, the masses are diving into the NFT industry in droves. Today, we look at what are some of the best projects to back.
Top NFT Projects To Invest In 2022
The new NFT projects listed below provide exciting investment opportunities for investors of all experience levels. Today, we explore each of these projects individually so that you can gain a deeper understanding of the best NFTs to buy this year:
Chronoface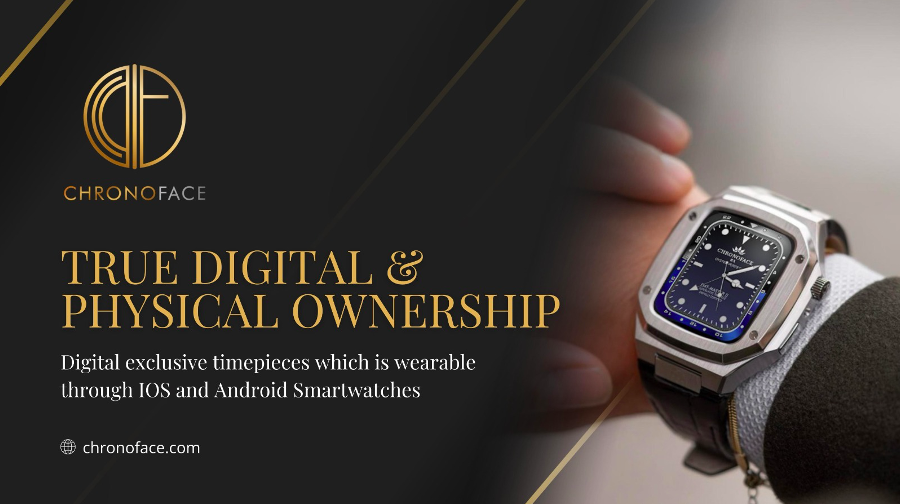 Chronoface is an upcoming NFT watch project that revolves around the concept of non-fungibility and digital scarcity. In addition to being easy to purchase online, their prices are transparent which gives a true evaluation of their value. To serve the different markets, the Chronoface team developed a wide collection of face designs and works with various brands and artists.
With the demand of smartwatch coupled with skyrocketing watch prices, Chronoface aims to create exclusive digital watches with luxurious designs comparable to the physical watch market, if not superior to that of a physical watch.
As the emergence of cryptocurrencies, blockchain technology and NFTs heralds the arrival of Web3 and promising to transform how businesses conduct and interact with their customers, Chronoface proposed a global marketplace for NFT smartwatch users to buy, sell, and trade content anywhere in the world. In the future, it is also expected that their NFT will also be used in the metaverse, allowing users to wear their watches and explore Chronoface's storefront in their avatars.
In staying, serving and incentivizing holders for futuristic watch development and production for NFT smartwatch users, the Chronoface NFT application will be available on Android and iOS devices, allowing users to pair their NFT faces with almost any smartwatch. Each watch face is unique, can only be owned by one person; essentially connecting the physical and digital world for all walks in life.
VeeFriends

For those wondering how to invest in NFTs, VeeFriends offers a beginner-friendly way to enter this growing market. VeeFriends is an NFT project created by Gary Vaynerchuk (GaryVee), the popular marketing guru with a huge social media following. The collection comprises 10,255 NFTs, which are available to purchase using ETH from the VeeFriends Marketplace. The NFTs themselves are digital art, with each 'character' featuring traits that GaryVee admires.
Owners of VeeFriends NFTs are allowed access to VeeCon, which is a multi-day business event based on entrepreneurship, creativity, and innovation. These business events hosted by GaryVee tend to sell out rapidly, so owning a VeeFriends NFT and gaining access is considered a huge benefit.
Certain VeeFriends NFTs are defined as 'Gifts', meaning that owners will receive gifts from GaryVee and the team for three years. Finally, 300 NFTs within the total collection are defined as 'Access' NFTs, providing one-to-one access to GaryVee and the team for three years. Overall, the combination of real-world events and the resale factor make VeeFriends one of the best new NFT projects this year.
Decentraland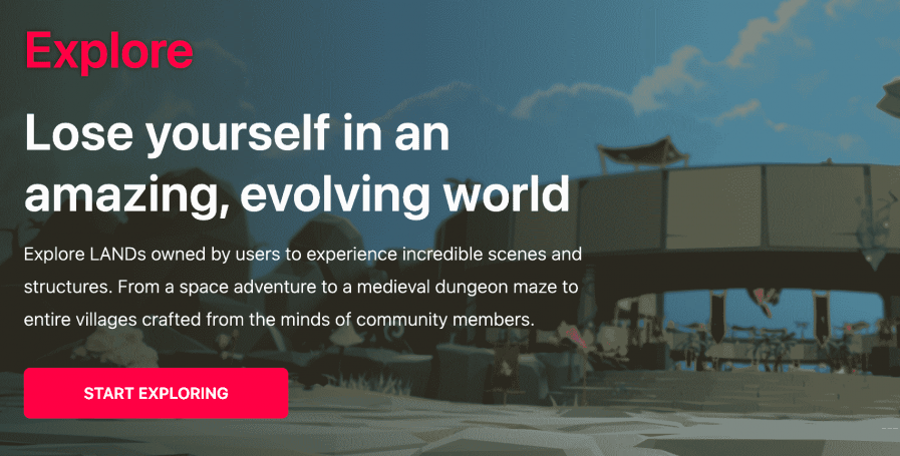 People who invest in the best metaverse coins will likely already be aware of Decentraland. Put simply, Decentraland is an online world based on the Ethereum blockchain that allows users to create their own avatars and purchase plots of virtual land. Notably, Decentraland's world is structured as a decentralized autonomous organization (DAO), meaning that the world's users have complete control over governance issues.
All essential digital assets within Decentraland's world are structured as NFTs. This includes plots of land (called LAND), clothes, cosmetics, and more. The exciting thing is that these NFTs can be traded with over users via the Decentraland Marketplace using MANA, the world's native token. Not only is MANA used for in-game transactions, but cryptocurrency investors can purchase MANA to speculate on Decentraland's growth.
Ultimately, the potential for Decentraland's world is endless, with metaverse participants able to use their virtual land however they please. Advertisers are already taking note of Decentraland's potential, with scope for brands to create virtual billboards within the metaverse. Finally, although GAS fees are still extremely high on Ethereum, the network's upcoming transition to Ethereum 2.0 should solve this issue – which could provide a considerable boost to Decentraland's growth.