I was selected for a crypto Art contest and I really need votes to be one of the artists selected for a Special edition of The NFT Magazine.
Everyone can vote everyday till Tuesday
23.59 CET.
Please I need tons of vote from Saturday 8th.
No registration required
Link below
Andrea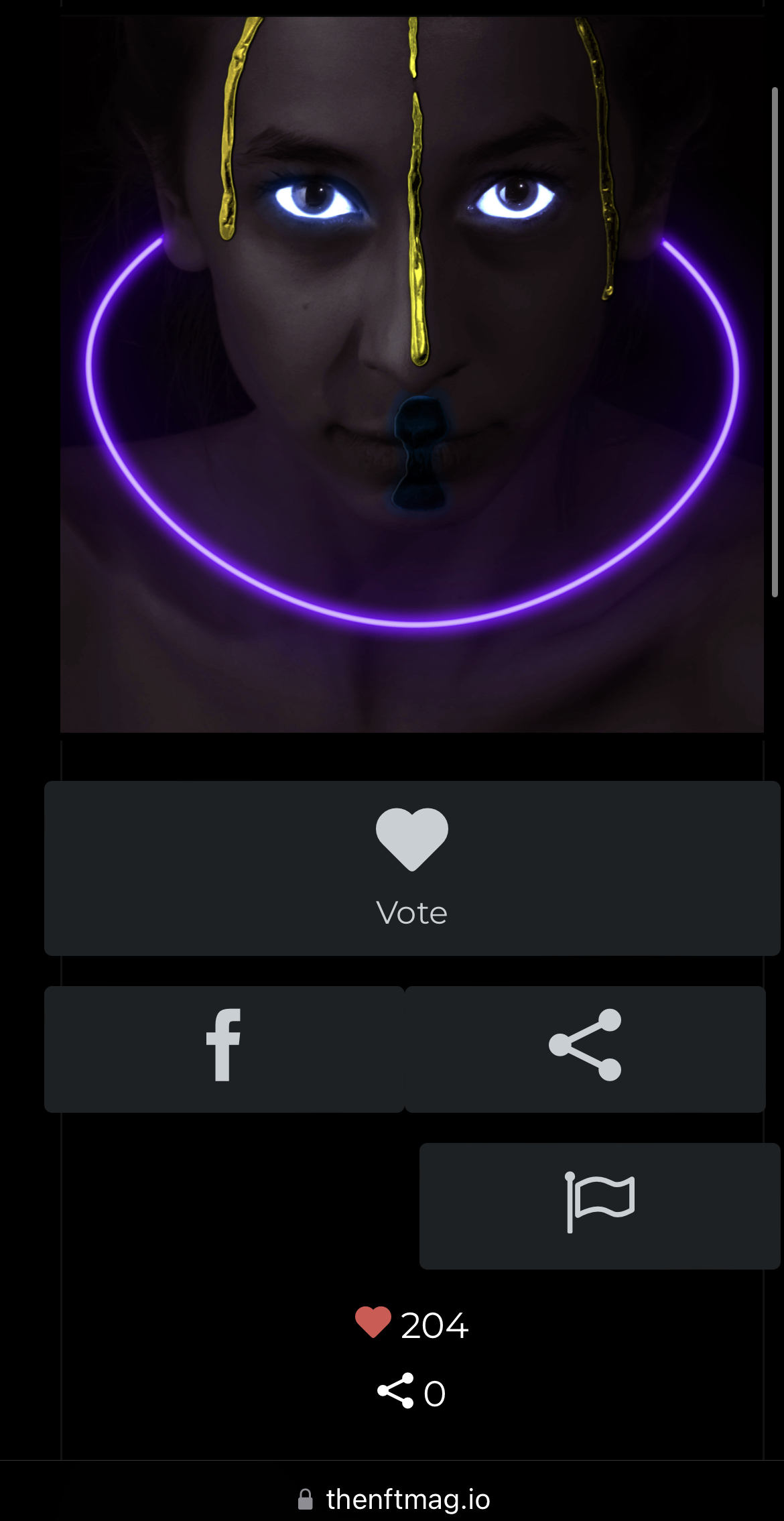 More details about the work:
Body Enigma #2 of 4 (unique piece)
Hidden solution on this enigma! ?
Sale reserved for specific buyer! ?
Solution revealed to the buyer only! ♟
Opensea: