To profit from the highly volatile cryptocurrency market, it's all about timing and using sound strategies and technical analysis. Crypto traders face a steeper learning curve and a greater possibility of loss due to the variety of assets available and 24/7 markets.
Many traders today rely on crypto trading bots and software platforms because of these reasons. As a result of having software work on your behalf, not only can you execute trades at any time of the day, but it can also help you develop your own trading strategies. You might not realize that, but you are trading against bots in the highly volatile crypto market. We'll go over a high-level overview of the features you should be aware of when analysing different crypto trading bots, tools, and platforms in our article today.
Our Recommendation – GTAI Trading Bot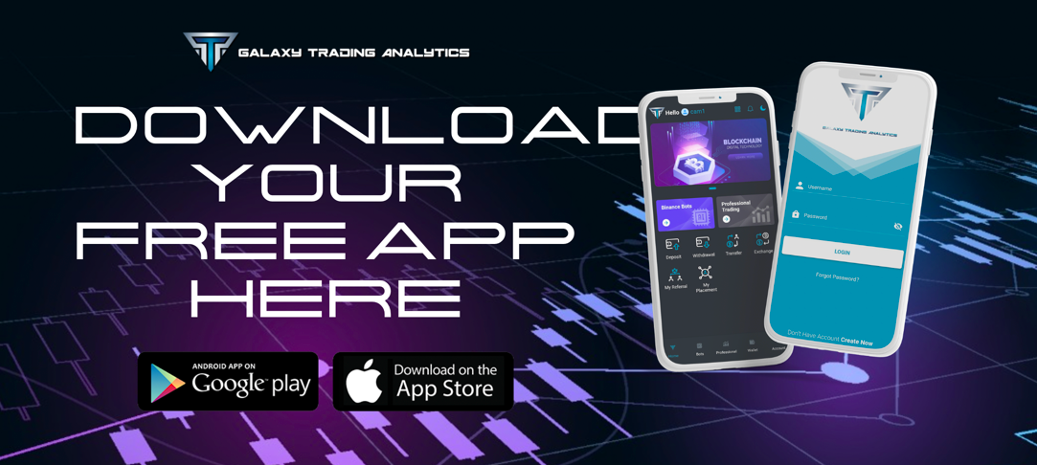 Galaxy Trading Artificial Intelligence (GTAI) is a world-class AI trading and arbitrage system designed to help crypto traders maximize trading profits while minimizing risk and loss. Galaxy Trading Analytics (GTA), the leading regulated fintech company founded in 2022 by a team of AI and deep learning experts who developed the bot.
They have built a clear and transparent system that conducts trades according to the set parameters and have connected investment tools and financial protection algorithms to it. There are currently 4 proprietary trading and arbitrage strategies implemented, with more trading strategies being developed and added to GTAI as more rigorous testing is conducted. Traders can choose between two packages, A or B, in their easy-to-use app, where in package A, traders just have to set the limits of the AI ​​bot and let the bot do its job, while traders control 100% of their funds on their crypto Exchange accounts. GTA claims that traders' estimated monthly profits could range from 2% to 8% depending on crypto market conditions.
Traders can also opt for Package B, where traders get access to a dedicated team that monitors their trading on their behalf and deploys the right strategies according to market movement. There will also be 24/7 active risk management. Package B also grants access to higher leverage using liquidity pools, which means higher and more consistent profits through a more powerful AI bot ranging from 3% to 36% monthly profits. Both options can be selected at the same time, they are suitable for beginner, intermediate or experienced traders and participation starts from as little as $100.
TradeSanta
TradeSanta cloud-based crypto trading software is suited for both beginner and professional traders. As it functions on a 24/7 basis, you do not need to be on it to make profits. Like all other crypto trading bots on this list, it can be hooked to many crypto exchanges, including Binance, Huobi, and others.
With it, you can use long and short strategies, multiple indicators, and they have a responsive support team. Using long trade, you can buy tokens at a low price and sell them high. Shorting strategy works on the contrary. With this software, you can use grid or DCA bots or even place orders with the help of Smart Order. It's features include running unlimited number of bots using the maximum plan, usage of multiple indicators including Bollinger Bands, MACD, and RSI, as well as support staff to assist with troubleshooting and it too comes with Android and iOS support in addition to the web platform.
Shrimpy
Shrimpy is an ideal cryptocurrency arbitrage bot because they can help you easily connect to an API key, which is going to make sure that they don't access more than is necessary. The thing about a trading bot is that you've got to make sure that they are only accessing what they need in order to invest your cryptocurrency for you, and they aren't accessing personal information, like your cryptocurrency assets.
These guys are also really good if you're somebody who isn't that experienced as far as coding goes, but you still want to be able to capitalize on some of the best trading bot options in the industry. You know that arbitrage is the way to go, and you know that you want to be able to implement your arbitrage trading strategies automatically with a trading bot.
Coinrule
Coinrule is crypto arbitrage software that is known to work with the top 10 most popular cryptocurrency exchanges and offers military-grade encryption and security. According to its users, it is an intuitive, yet simple system to set up and use.
When using this crypto arbitrage bot, you won't need to know how to code. You can build your strategy without any coding experience. You can partake in arbitrage trading crypto such as Bitcoin, Ethereum etc on Binance, Coinbase Pro, Kraken, Poloniex, BitMEX, and others. This bot is free to use and offers 24/7 trades, market indicators, custom rules settings, real-time customer service, and many other features that make it popular among its existing users.
You may also opt for the paid plans. Coinrule is best known for its largest array of preset trading strategies, including arbitrage. You should know that this company is constantly adding more templates, strategies, and information regarding cryptocurrencies to its website. If you are new to crypto arbitrage trading, you will find the one-on-one trading tutorials and lessons to be a big help.
Conclusion
There are a lot of different crypto trading bots out there and it can be tough to know which one is right for you. However, using the information in this article, you should be able to make a more informed decision when choosing an automated trading software for your needs. Before investing in any crypto trading bot, we strongly recommend that you do your own research and only invest what you can afford to lose. In the end, crypto trading bots can be a great trading tool, as long as you learn to use it correctly, and you don't get greedy with it!